Songwriters Resource Network presents:
Fun Musical Trivia
Great Songwriting Quotes
Test your Musical IQ!
Songwriting Trivia Question # 1

What song, by far, is the Most-Performed Song
of the last 100 years? See Answer
Songwriting Trivia Question # 2

According to musicologist Colin Larkin's "Top 1000 Albums of All Time" survey—compiled from a poll of 200,000 music critics and fans—what is the Best Album in the history of recorded music? See Answer


Quotes by Famous People
On Music & the Art of Songwriting

Songs Whose Titles Don't Appear in Their Lyrics
For What It's Worth — Buffalo Springfield
The Weight — Robbie Robertson & The Band
The Ballad of John and Yoko — The Beatles
Unchained Melody — Righteous Brothers
Sunshine Superman — Donovan
Rainy Day Women #12 and 35 — Bob Dylan:
Land of 1000 Dances — Wilson Pickett/ Patti Smith/
Cannibal & the Headhunters
The Christmas Song — Nat "King" Cole/Mel Torme
<>
Suggestions?
Can you think of any interesting music facts or quotes about songwriting? Please email them to us!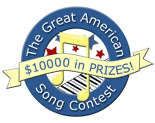 Copyright © All pages are sole property of Songwriters Resource Network