Music Publishers/Producers Seeking Songs:
Pop, Country, Rock, Acoustic, Christian & Gospel, R&B, Children's Songs, Instrumentals for Film & TV

Music Publishers / Artists Seeking Songs


(SRN does not specifically endorse any publishers contained in these listings. These music industry contacts are offered as an information service only.)


NOTE: This section has been updated to this page:
Music Publishers / Artists Seeking Songs
<>
Weaver of Words Music Group (BMI)
Weaver of Melodies Music (ASCAP)
Music publisher seeks great songs - mostly Pop, Country, R&B, Film & TV - but will listen to anything that's radio friendly. Prefers CD submissions but will accept MP3s. Responds only if interested. Use the following address on submission packets: ATTEN: H.R. Cook, Weaver of Words Music Group, P.O. Box 803, Tazewell VA 24651
Winston & Hoffman House Music Publishers (ASCAP, BMI)
Needs outstanding R&B dance and HipHop songs for radio and television. Do not query first and do not call. "No violent or sexist lyrics." Responds only if interested. Submit CD with no more than 3 songs and lyric sheets to: Lynne Robin Green, Winston & Hoffman House Music, PO Box 1415; Burbank CA 91507
Tim Scott Music Group
Music publisher is looking for R&B and Pop songs. Submit no more than 3 songs on cd, with lyric sheets and SASE to: Attn: Tim Scott, Box 91079, Sprindfield MA 01139. Responds only if interested. (Does not return demo recordings.)
VAMM Music Group
Music publisher seeks hit songs. Pop, country and R&B). Send no more than 2 songs on CD, along with lyric sheets, to: VAMM Music Group, PO Box 29550, Hollywood CA 90029. Include SASE. Responds only if interested.
David Zeman / JAM FARM
Established music veteran Producer/ Songwriter (AJ Croce, Danielle LoPresti) and keyboardist (The Rembrandts, The Gin Blossoms) is looking for GREAT singer/ songwriters, artists, bands to collaborate with and produce. "I have Pro Tools HD3, instruments, mics, plug-ins and a network of world class players, if needed. Check out my work at www.davidzeman.com and feel free to contact me through my web site if you'd like to work together. Please don't send mp3's without contacting me first. They will be deleted.

SONGFACTORY MUSIC PUBLISHING
Partner of BMG music in Europe seeks talented unsigned artists and songwriters. If you want to try your luck in the European music market, send a complete finished demo with two of your best songs, plus a lyric sheet and short bio to: Songfactory Music, Tulpstraat 5b 3071 vr Rotterdam, The Netherlands, Europe
A NEW RAP JAM PUBLISHING
Music Publisher needs outstanding Rap, R&B, Pop and Blues songs. Prefers submissions of no more than 5 songs on cd. "Please do not send us songs that promote drugs or violence." Submit by mail to: A&R Dept. Manager; PO Box 683; Lima OH 45802
Lilly Music Publishing
Canadian music publisher seeks Rock, Dance and Pop ballads. Submit 3 songs on cd (or videocassette if available) and lyric sheets to: Panfilo DiMatteo, 61 Euphrasia Dr., Toronto ON, M6B 3V8, Canada. Responds only if interested.
SONG HOUSE MUSIC PUBLISHING (ASCAP)
Music Publisher is currently accepting professional quality song submissions for review. Looking for creative songs with commercial appeal in these genres: Pop, Rock, contemporary country/crossover, Latin & Christian. Please follow submission instructions on their website at: songhousepublishing.com
ALEXIS Music Publishing (ASCAP)
Music publisher seeks strong Pop/MOR/R&B/Jazz/Gospel songs. Submit demo by mail. Unsolicited submissions on CD with 1 to 3 songs and lyric sheets are OK. Mail to PO Box 532, Malibu CA 90265. (Responds in about two months if interested.)
BURIED TREASURE MUSIC PUBLISHING (ASCAP)
Nashville music publisher seeks Country/Pop songs. Submit demo by mail. Unsolicited submissions are OK. CD or VHS videocassette. No more than 3 songs please. Always include SASE! Send to: Scott Turner, 524 Doral Country Dr., Nashville TN 37221.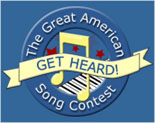 <>
SUN STAR SONGS (BMI)
WALDEN CREEK MUSIC PUBLISHING (ASCAP)
These partner music publishers are looking for great Country & Gospel songs to place with Nashville Producers and Artists. Will also consider Christmas & Novelty songs. Send CD with SASE & typed lyrics to: SUN STAR SONGS, BOX 1387, PIGEON FORGE TN 37868
FRICK MUSIC PUBLISHING
Music Publisher seeks outstanding County or Christian/Gospel songs. Send no more than 2 songs on CD, along with SASE to: Attn: Bob Frick, 404 Bluegrass Ave., Madison TN 37115.
Corelli's Music Box
Publisher seeks contemporary Christian songs. Submit three songs maximum and lyric sheets to Corelli's Music Box P.O. Box 2314, Tacoma Washington, 98401. Music publisher does not return material.
Tourmaline Music (BMI)
Nashville music publisher seeks strong Country and Worship songs to place with recording artists. Submit cd demos by mail. Write code "2007" on envelope. Send no more than 3 songs, with lyric sheets. Does not return material. Mail to: Tourmaline Music, ATTEN: Justin Peters, 2831 Dogwood Place, Nashville TN 37204


NOTE: This section is updated on this page:
Music Publishers / Artists Seeking Songs
Want us to include a Free Listing for your company? E-mail Songwriters Resource Network at the link below.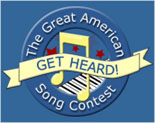 <>
Copyright 2012 © All pages are sole property of Songwriters Resource Network