Broadcast Venues for Original Songs & Music
The following radio stations broadcast selected original music from unsigned or indie songwriters and composers. Formats tend to change frequently, so be sure to read submission guidelines carefully.
WRHO FM
Hartwick College, 1 Hartwick Dr. Oneonta, NY, 13820O
Alex Cameron wrho@hartwick.edu
Web: users.hartwick.edu/wrho
Plays all genres, including Folk, Country, Jazz, Blues and Classical.
WGRX FM
4414 Lafayette Blvd. Ste #100, Fredericksburg, VA 22408
Stephanie Taylor staylor@thunder1045.com
Web: www.thunder1045.com
Mainstream Country station that mixes in Americana and Southern Rock with Bluegrass. Sunday night broadcasts incorporate a wide range of independent artists.
Audio Independence
PO Box 73193
Metairie, LA 70033-3193
Contact Wesley Clark: wesley@wesleyclark.com
Web: www.audioindependents.com
Features new independent artistd.
NetteRadio
7738 Forest Ln. #284
Dallas, TX 75230
Contact Annette Conlon: info@netteradio.com
Web: www.netteradio.com/submit.html
A weekly 2-hour internet radio show promotes unsigned women musicians. (See website for submission details.)
Mariner Radio
6485 Omaha Blvd. #4
Colorado Springs, CO 80915-2633
Jeffrey J. Roediger: radio@marinerministries.org
Web: www.marinerministries.org
Christian Internet Radio music ministry.
Roots Rock Radio
PO Box 1307, Sykesville, MD 21784
Richard: Roots@RRRadio.com
Web: RRRadio.com (website takes a long time to setup)
Home of indie Roots Rock-Radio shows, podcasts, articles, reviews. Indie Roots Rock, garage Rock, alt Country, Rhythm & Blues.
Radio Crystal Blue
3655 Shore Pkwy. #1F
Brooklyn, NY 11235
Contact Dan Herman: cblue456@optonlinedotnet
Web: www.radiocrystalblue.com
Featuring independents & the unsigned artists.
(See submission info at website.)
New Artist Radio
490 S. Main
Pleasent Grove, UT 84062
Web: www.newartistradio.net
(Please follow submission guidelines.)
Music Maker
28 Grafton Terr. London, NW5 4JJ UK
Brian Healey tradmusic@btinternet.com
Web: www.musicmaker-web.co.uk
A number of programmes covering different styles from Folk
to Country, Rock, Jazz and World music.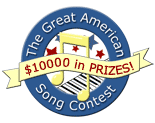 Other Broadcast Venues for Original Music
Internet radio show The Soul Brew seeks original recorded
music (R&B, Jazz, Folk, Soul, Hip-Hop, Blues, Trance) Contact HetHeru or Ladybug at soulbreu@onebox.com or write to: Box 342, 1308 Centennial Ave., Piscataway, NJ 08854
Independent's Day -- KCFV Radio at Florissant Valley College
Web: www.stlcc.cc.mo.us/fv/kcfv
Email Todd: mufflerman25@hotmail.com
Indie-label and underground rock, punk and hardcore. Station is KCFV 89.5 in St. Louis. Address: 3400 Pershall Rd. St. Louis, MO 63135
Rollin & Tumblin -- KFAI Radio in Minneapolis
Web: www.kfai.org
Focus is on the female perspective in blues and jazz. Visit website or email Jacquie Maddix at diamondblue@uswest.net
Los Angeles Reverend Dan Buhler at KXLU is looking for "degenerate music" of all styles.
Web: www.musicfornimrods.net or email Buhler at reverenddan@hotmail.com
* Some of the above contacts are courtesy of the Indie Contact Bible at: www.indie-music.com
NOTE: If you know of other broadcast venues that will consider submissions from unsigned artists and songwriters, please send us an email!